With a guest access, a user can open a KleverKey lock without using an app. This is ideal for one-time guests.
Guest access gets charged like regular permissions. Guest access granted via SMS incur additional costs (0.12 CHF/SMS or 0.12 EUR/SMS).
The administrator of a lock can send a guest access to a user via email or SMS. Please note that this guest access is not personal. The recipient might share the access with someone else and we can't prevent that. Therefore, the activity in the event log may not be correct if the access was shared.
Before an administrator can create a guest access, they must set up the feature in the Portal in Organization -> Settings and select the locks they want to enable for guest access.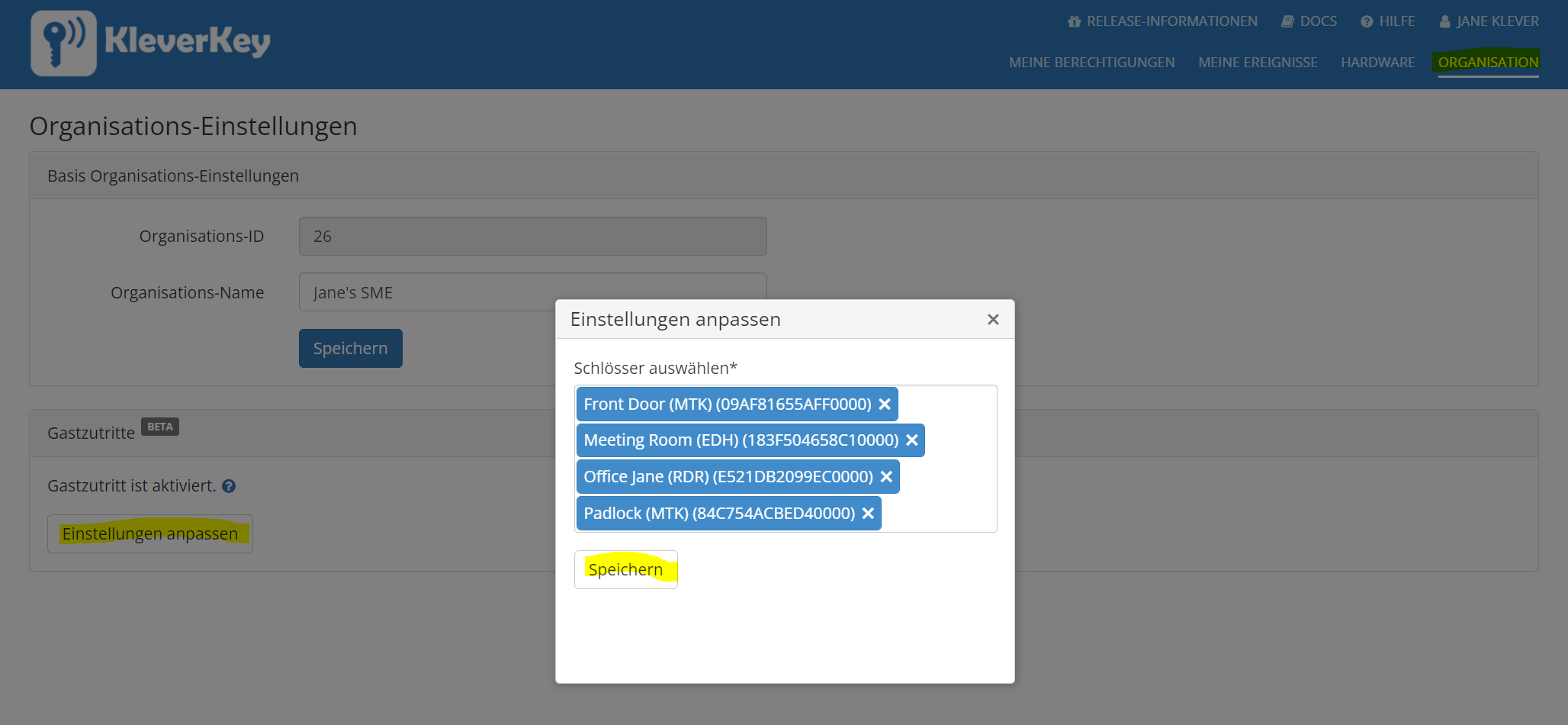 Also, the administrator must set the (geo)location of a lock that supports guest access:
Hardware -> Locks -> Select lock -> Change setting -> Add location.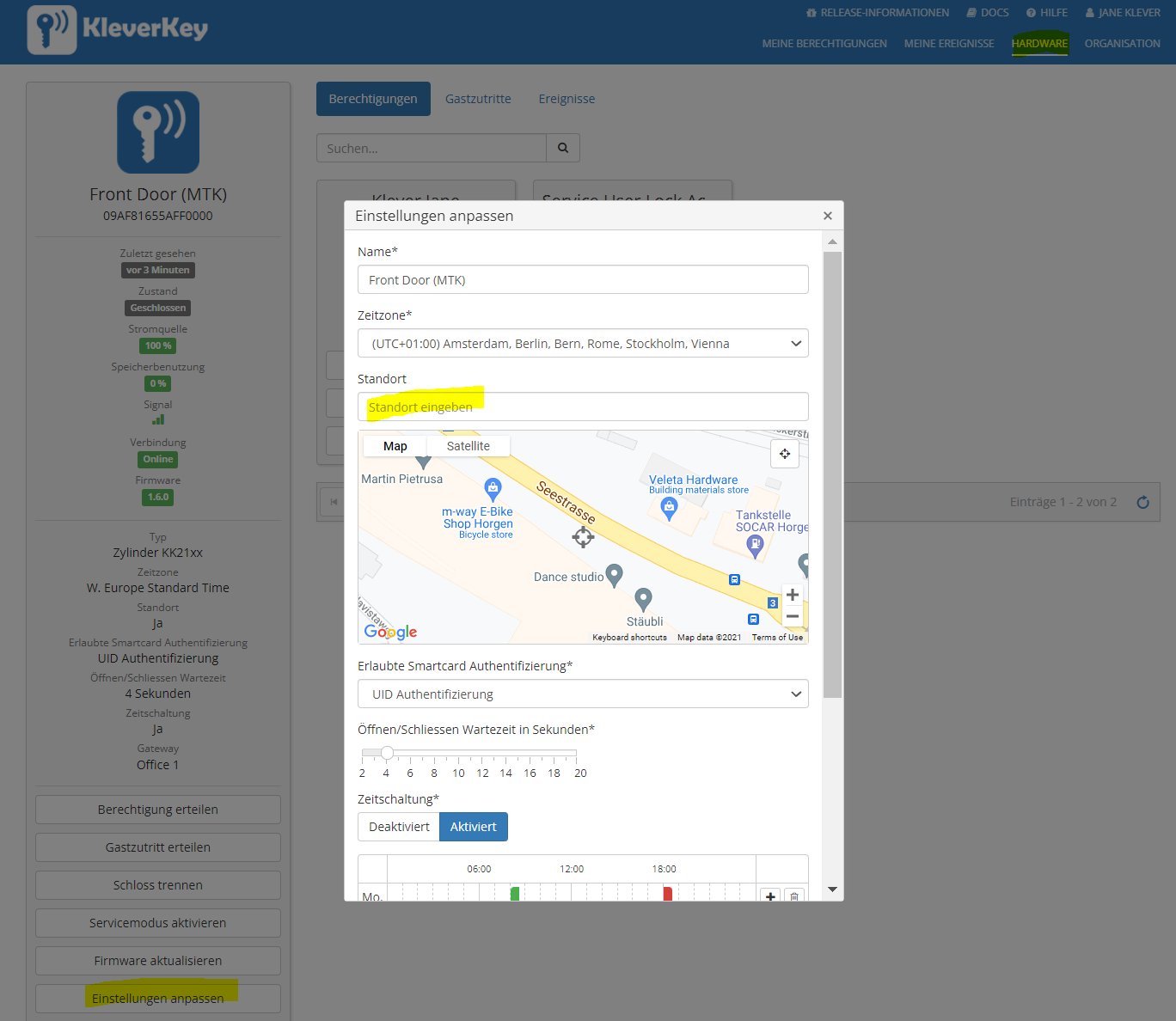 A warning is displayed to the user with a guest access when he is not near the lock. This prevents the unintentional opening of a lock. Finding out a user's location could be inaccurate and should not be considered a security feature, but rather a usability feature.
See how it works: