Caution: Danger of injury caused by improper use
Do not charge, open or heat the battery
Always replace discharged batteries with new batteries
Pay attention to the correct polarity when inserting the batteries
Please use the following battery type: CR2 Panasonic Industrial Lithium
Always replace the sealing ring (

link

) on cylinders used outdoors. Moisture penetration can lead to malfunctions
Change the battery only with the door open. As long as the battery is removed, the cylinder cannot engage/disengage and thus cannot open/lock the door.
Enter the change battery service mode in the KleverKey portal:

Login to KleverKey Portal and go to Hardware -> Locks
Choose the KleverKey Cylinder for that you want to change the batteries
Select

Enter service mode

and press Change battery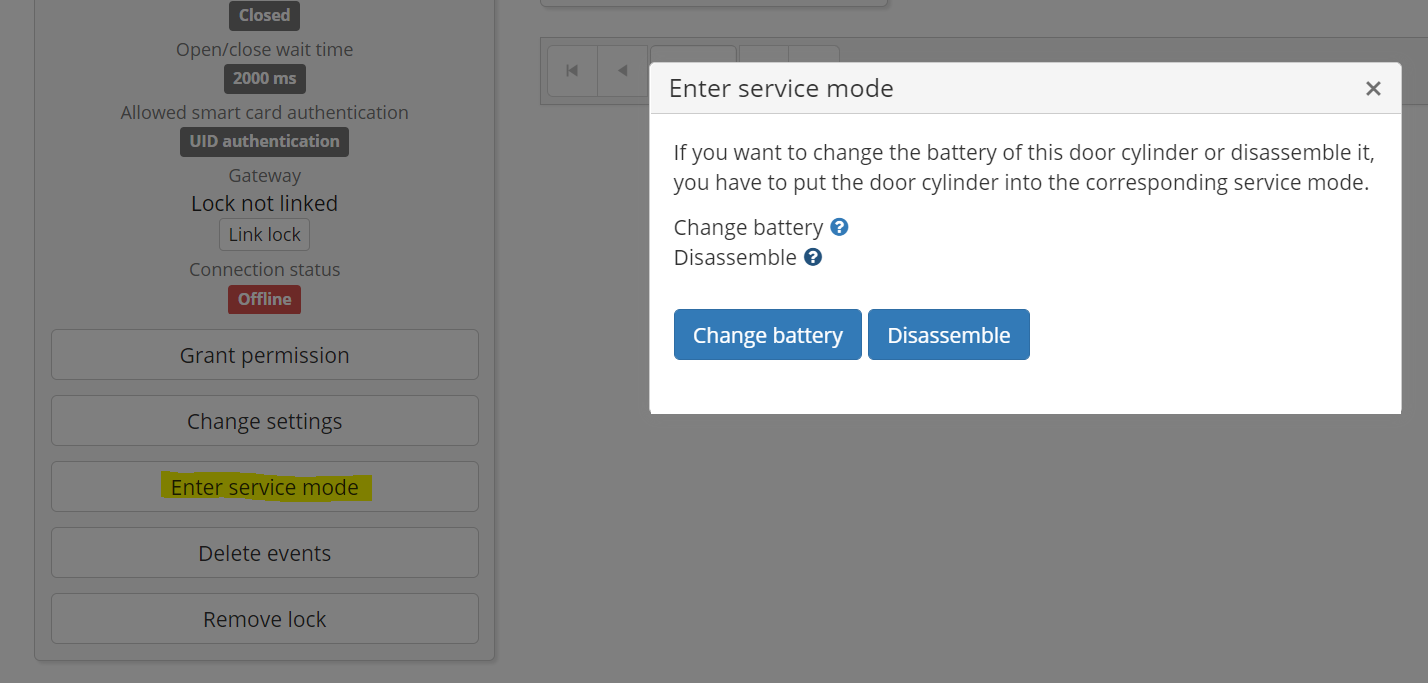 Press in the now unlocked sleeve-locking pin of the knob module with two paper clips or the
Battery change tool and simultaneously pull out the sleeve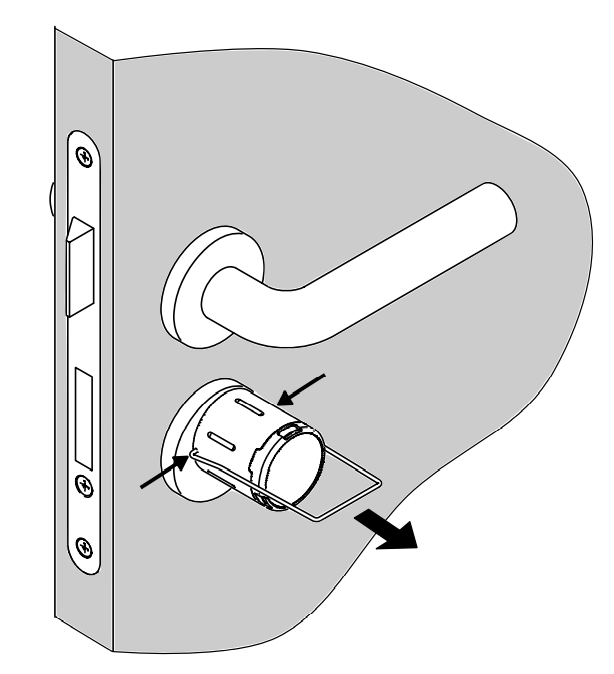 Remove empty batteries and insert the new batteries, paying attention to the
polarity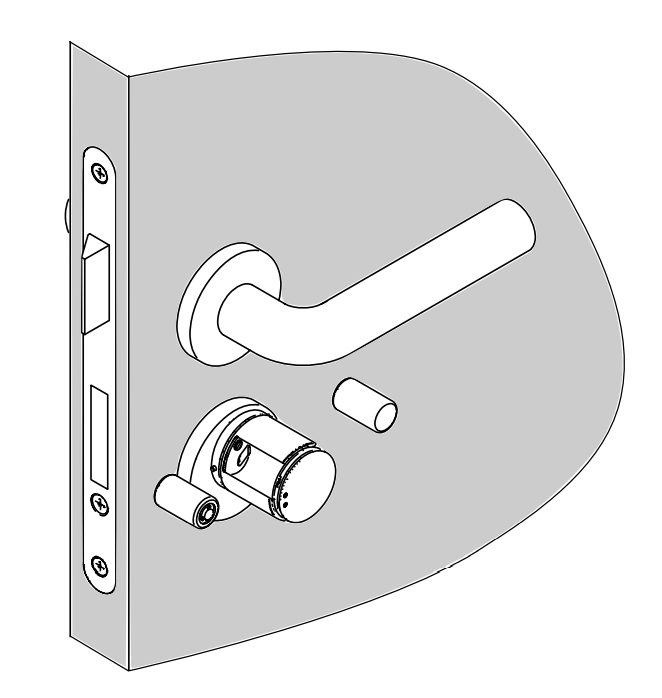 Press locking pins and again slide on the knob module sleeve. Ensure that
the locking pin latches correctly in the sleeve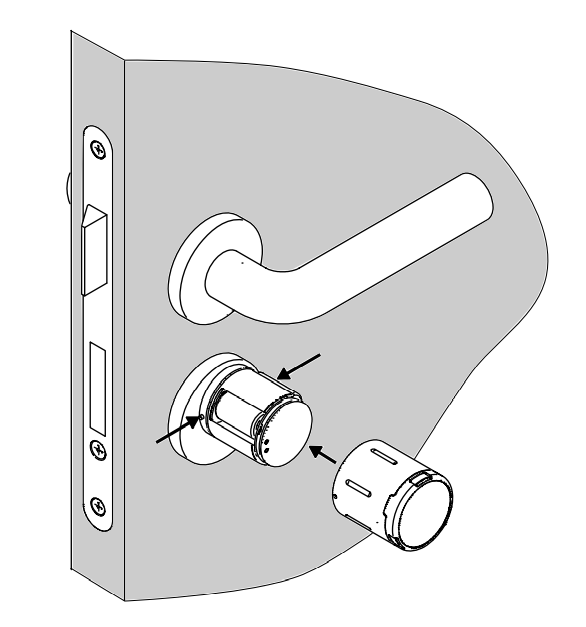 After the battery change, the knob module is still in the battery change
position. By repeating the step 1, presenting an authorized smartcard or open the lock by the KleverKey app, the knob module returns to the home position.
Prerequisite: Knob casing is dismantled.
When the knob casing is open, the sealing ring is visible.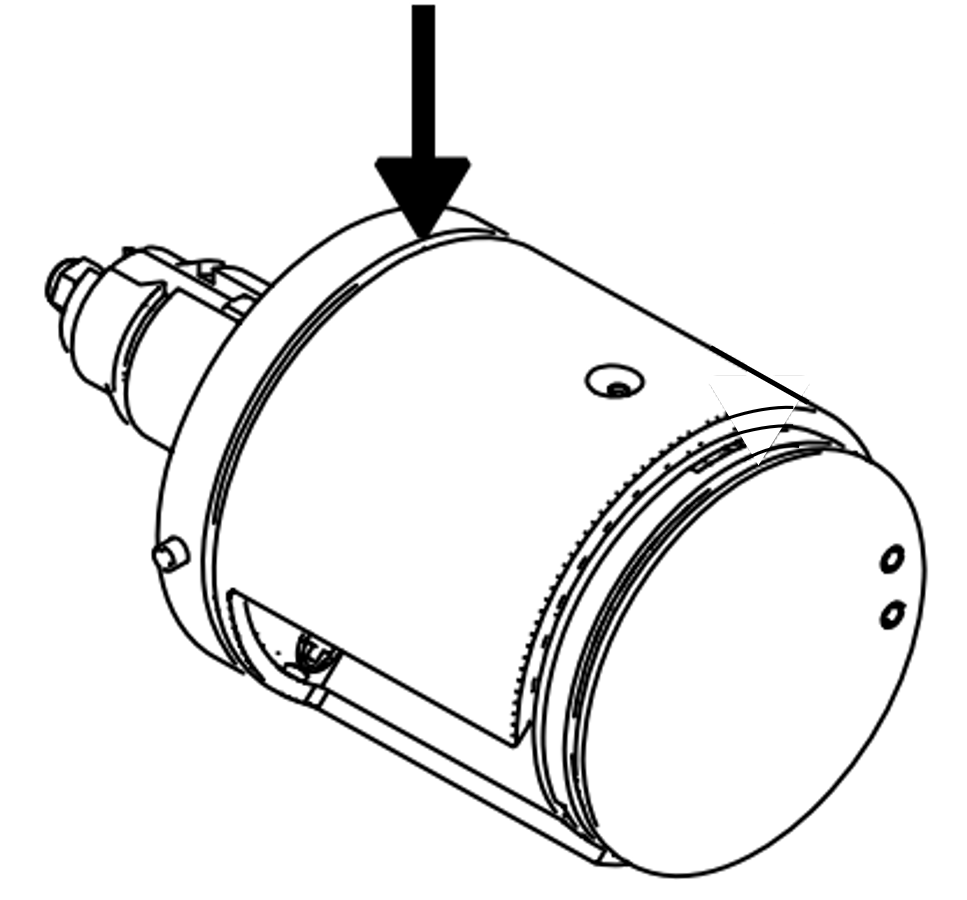 To remove the sealing ring, hold the sealing ring on one side with the thumb while pushing on the opposite side with the fingernail of the middle finger. The sealing ring can then be gripped with the index finger.