This article describes how to manually synchronize a permission.
Log in as admin at portal.kleverkey.com
Switch to Organization -> Permissions
Optional: set filter "Synchronized: No"
Right click on the three dots of the permission that should be resynchronized and select "Show details".
Select "Restart synchronization"
The permission will be synchronized if the lock is online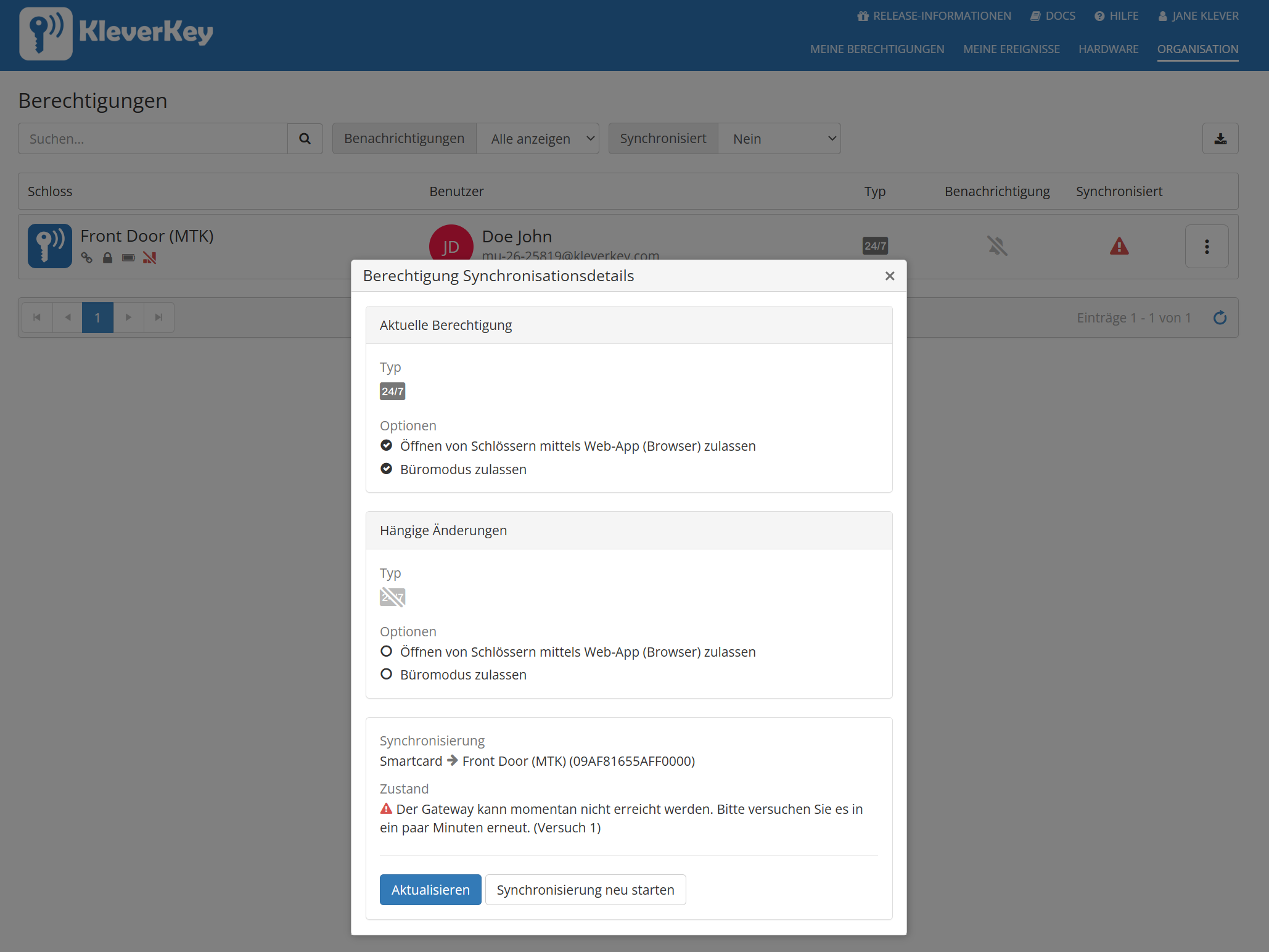 Manual resetting of the synchronization may be necessary if a lock is offline for a longer period of time. Between the automatic synchronization attempts, the waiting time is continuously increased, which can then lead to delayed synchronizations.