This article shows how to remove the electronic Kanuf or the mechanical knob from the cylinder housing if it is not installed in the door.
Cylinder housing not mounted in door
Using a small screwdriver or similar tool, carefully push down the small nose in the slot of the cylinder housing. Be careful not to scratch the cylinder housing
At the same time, pull the knob off the cylinder housing
It may be necessary to press down the lug on both sides so that the knob can be pulled off.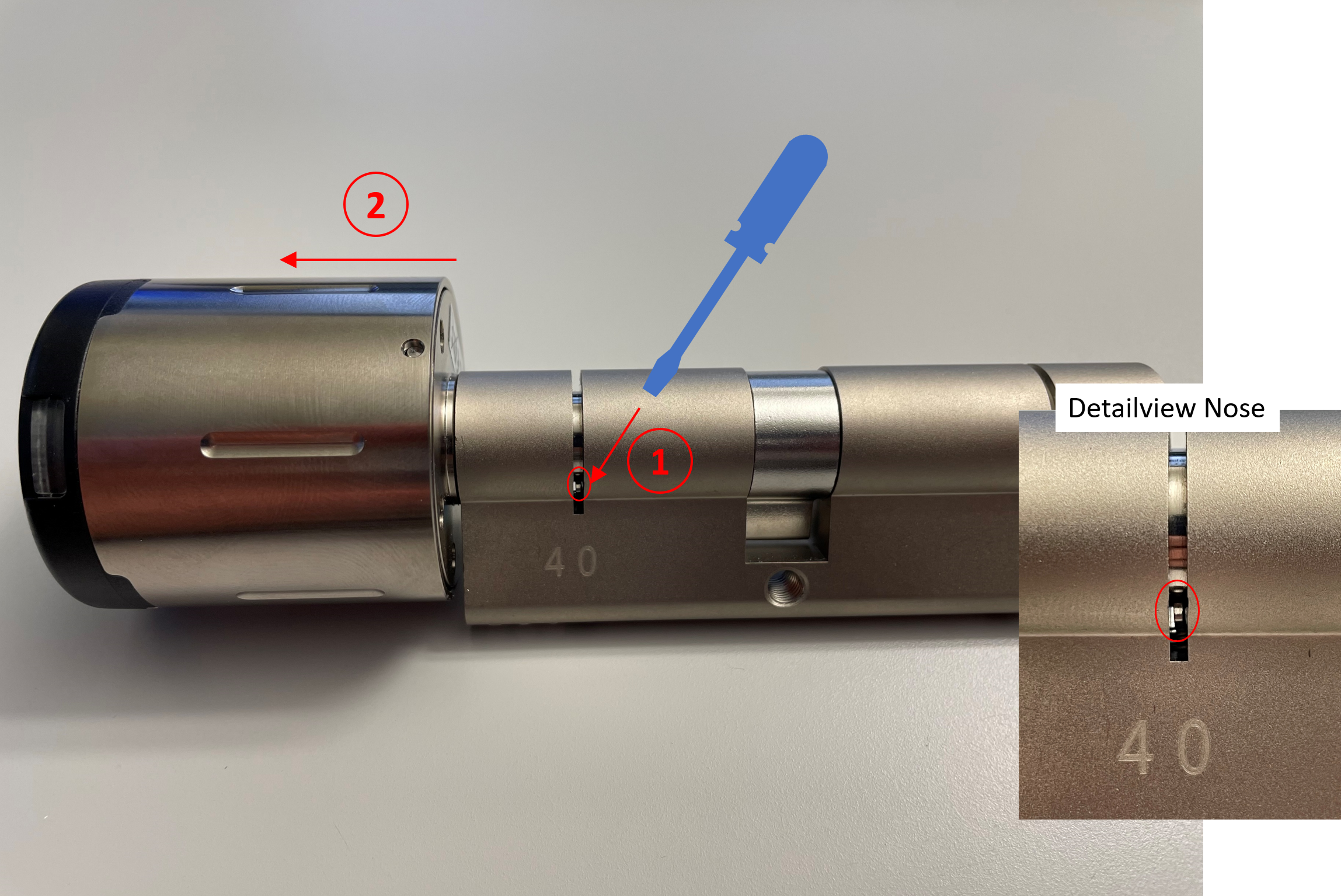 Cylinder housing mounted in door
Option 1: Remove mechanical knob
If the cylinder housing is already installed in the door, the mechanical knob can be removed via the grub screw using the Allen key supplied and pulled out of the door.

Option 2: Remove electronic knob
Alternatively, the electronic knob can be removed if it is already registered in the account and connected to the gateway. To do this, the electronic knob can be set to disassembly mode. See article: Link.