Follow this instructions for disassembly and disposal of a KleverKey Cylinder.
Disassembly
Enter the dismount service mode in the KleverKey portal:

Login to KleverKey portal and got to Hardware -> Locks
Choose the KleverKey Cylinder that you want to dismount
Select

Enter service mode

and press Disassemble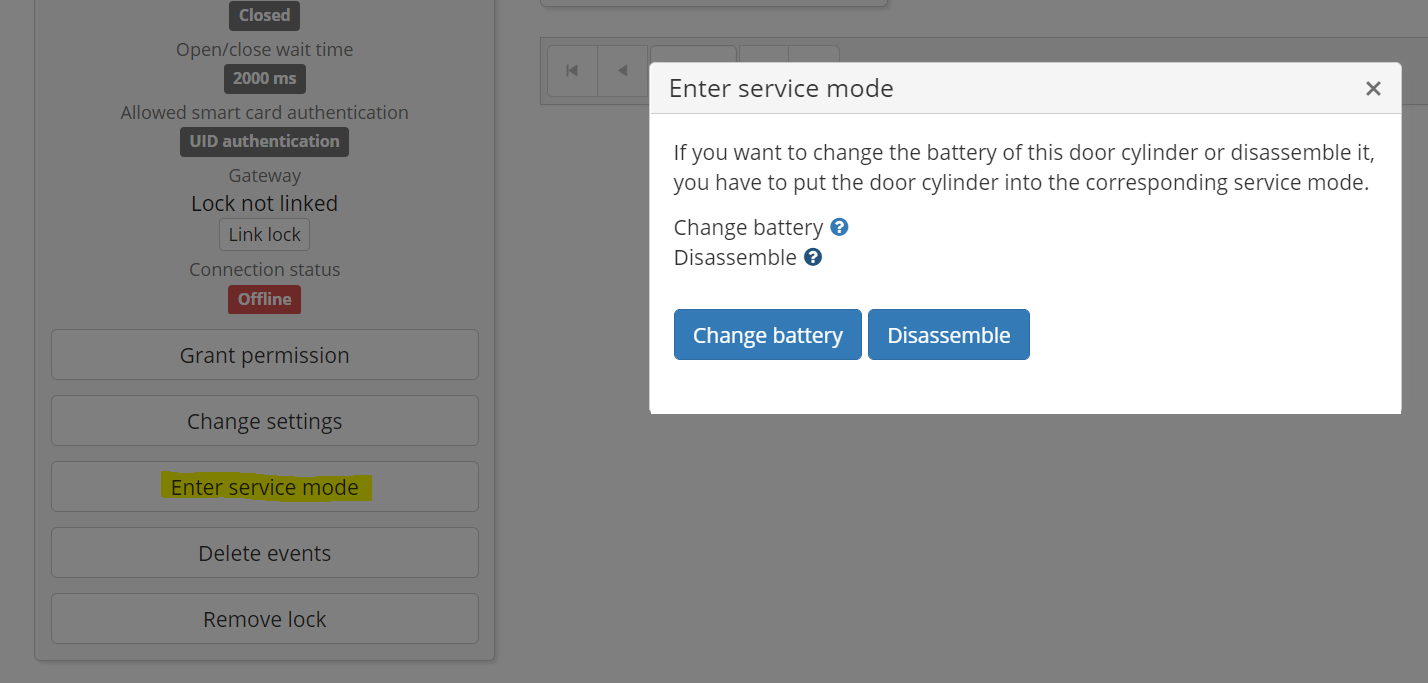 Turn the knob module by moderately pulling it until it can be removed from the
cylinder. Disassembly is only possible in one position.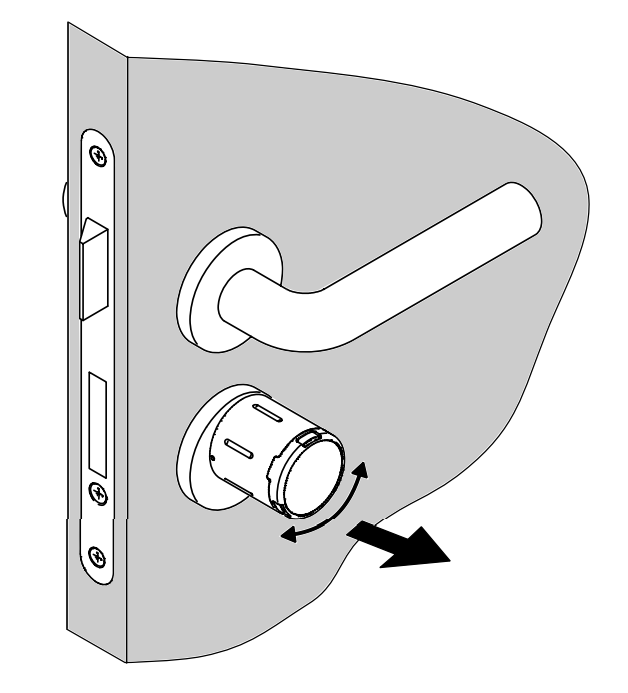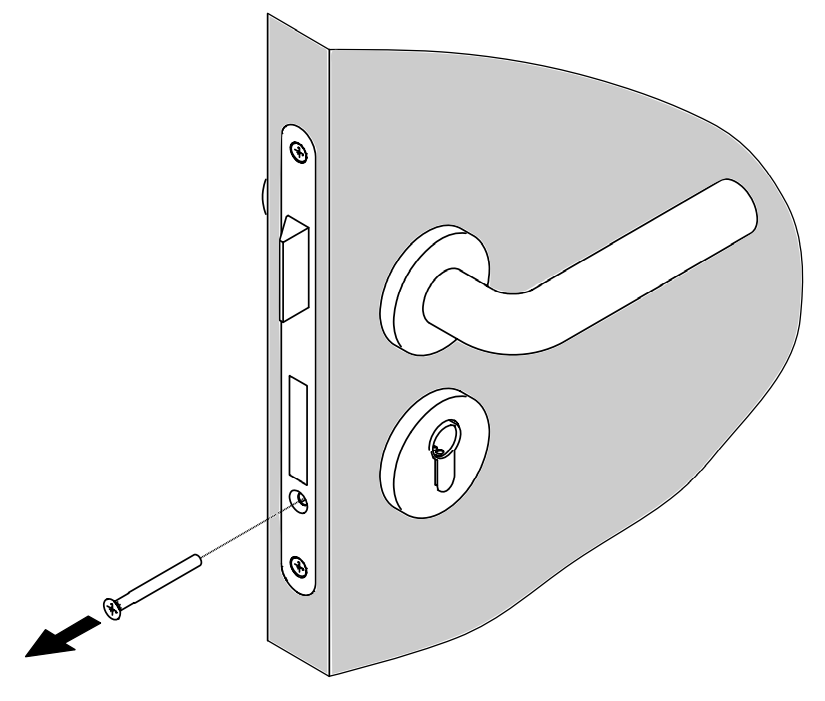 Remove the cylinder body and mechanical knob from the lock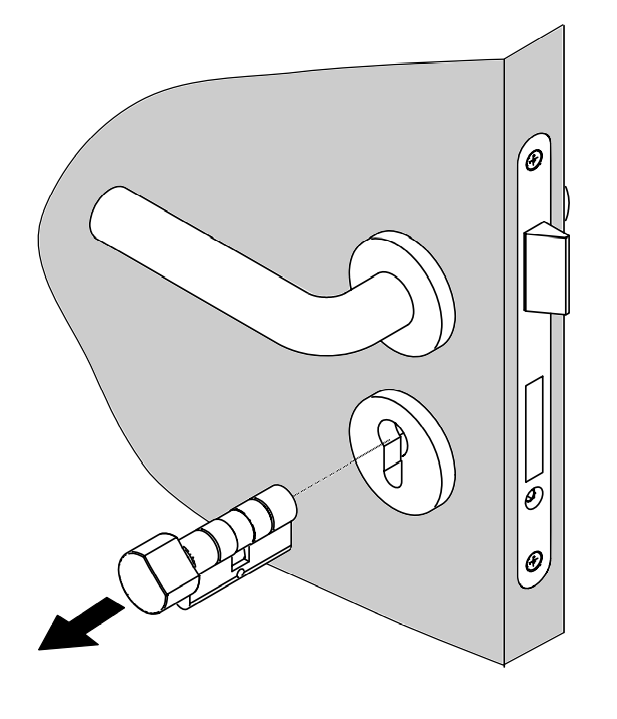 Reassembly
If the cylinder is mounted again, the knob cylinder must be put on and operated with a card or app. The cylinder is then ready for use again.
Disposal
Do not dispose of the KleverKey Cylinder with domestic waste. Disposal should be in accordance with the European Directive 2002/96/EC at a collection point for electrical waste
Defective or used batteries should be recycled in accordance with the European Directive 2006/66/EC
Follow the local regulations on separate disposal of batteries
Recycle the packaging in an eco-friendly manner