The aim of this article is to show how to connect the KleverKey Reader KK2132/34 with the Security Modul (optionally).
Intro
The reader must be installed outside the door and connected with four wires to the security module. The communication between the reader and the security module is encrypted and secure.
The security module has a potential-free relay output (3 + 4) and various electric loads like motor, door opener or a digital input of a control unit could be connected.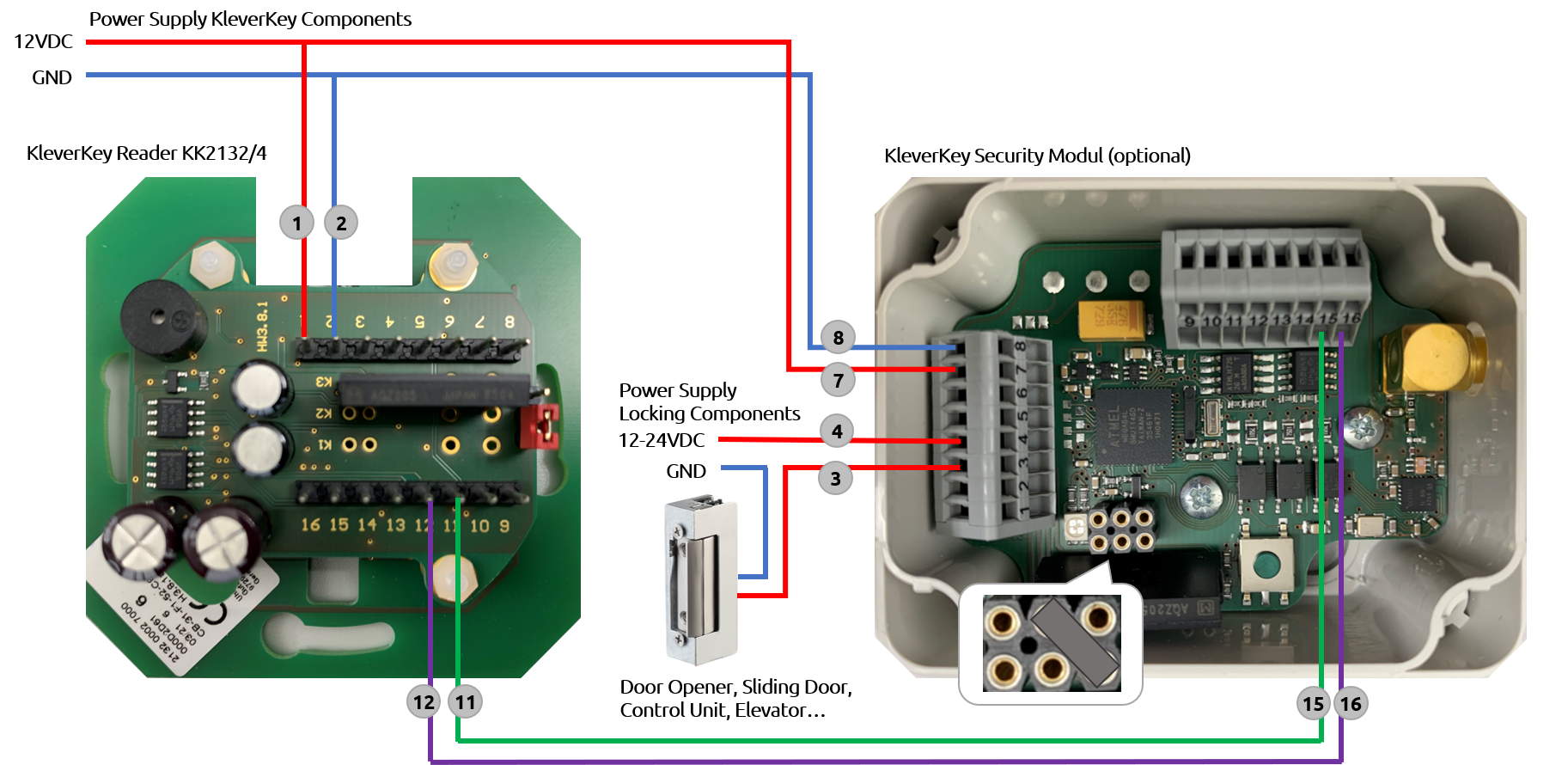 Pairing
To pair the reader with the security module, you must follow the steps below:
Connect the KleverKey reader and the security module as depicted above
Mount the pairing connector like shown:
Activate the reader with a valid permission (you can use your smartcard or KleverKey app)
The security module will turn on the relay output after a short delay
Dismount the pairing connector
Turn off power to restart the reader and security module
For any questions, you can contact us at support@kleverkey.com.